Cape Town 2010
When it comes to VTS information exchange and standardization, IALA AISM is the most logical forum that springs to mind. During the IALA conference in Cape Town 2010 you can find many of the IVEF members, which are available for questions and remark.
Be sure to pick up the Flyer, which explains the purpose and place of IVEF in the eNav architecture. It also shows the members and tells you how to get further references.
International Association of Marine Aids to Navigation and Lighthouse Authorities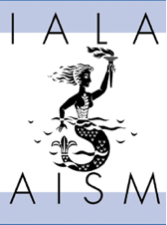 IALA is a non profit, non governmental international technical association. Established in 1957, it gathers marine aids to navigation authorities, manufacturers and consultants from all parts of the world and offers them the opportunity to compare their experiences and achievements. IALA's aim is to harmonize aids to navigation worldwide and to ensure that the movements of vessels are safe, expeditious, cost effective and harmless to the environment.